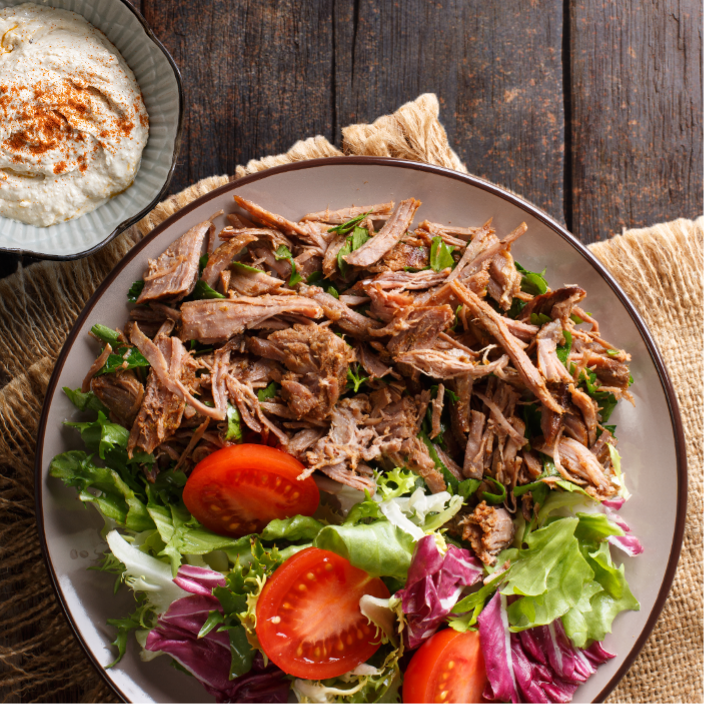 Mediterranean-Style Beef with Tahini
1–2 garlic cloves
½ tsp salt
¾ cup tahini paste
½ cup fresh lemon juice
¼ cup water
1 tbsp parsley, for garnish
1 tsp cumin, for garnish
2 Servings Truly Simple Fully Cooked Mediterranean-Style Garlic Herb Beef
1 bag spring mix or other greens
1 cup cherry tomatoes, halved
Pepper, to taste
10 Min Cook Time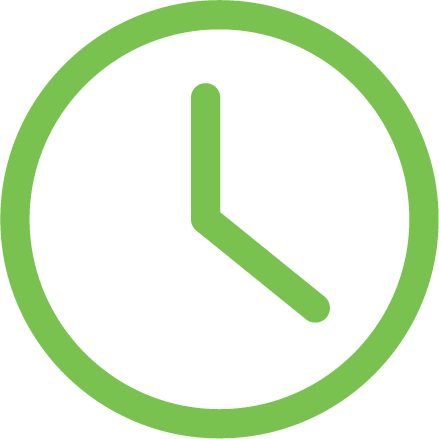 Directions
1. Mince or crush garlic and season with salt.
2. Add garlic, tahini paste and lemon juice to the bowl of a food processor or blender. Add water 1 tbsp at a time until the mixture is pourable.
3. Transfer tahini to serving bowl or use as dressing. Garnish with parsley. (Refrigerate any extra in a covered bowl. It will keep for 2–3 days.)
4. Heat Truly Simple Fully Cooked Mediterranean-Style Garlic Herb Beef according to packaging.
5. Mix together spring mix, beef and tomatoes. Top with tahini dressing and pepper. Serve in two salad bowls.