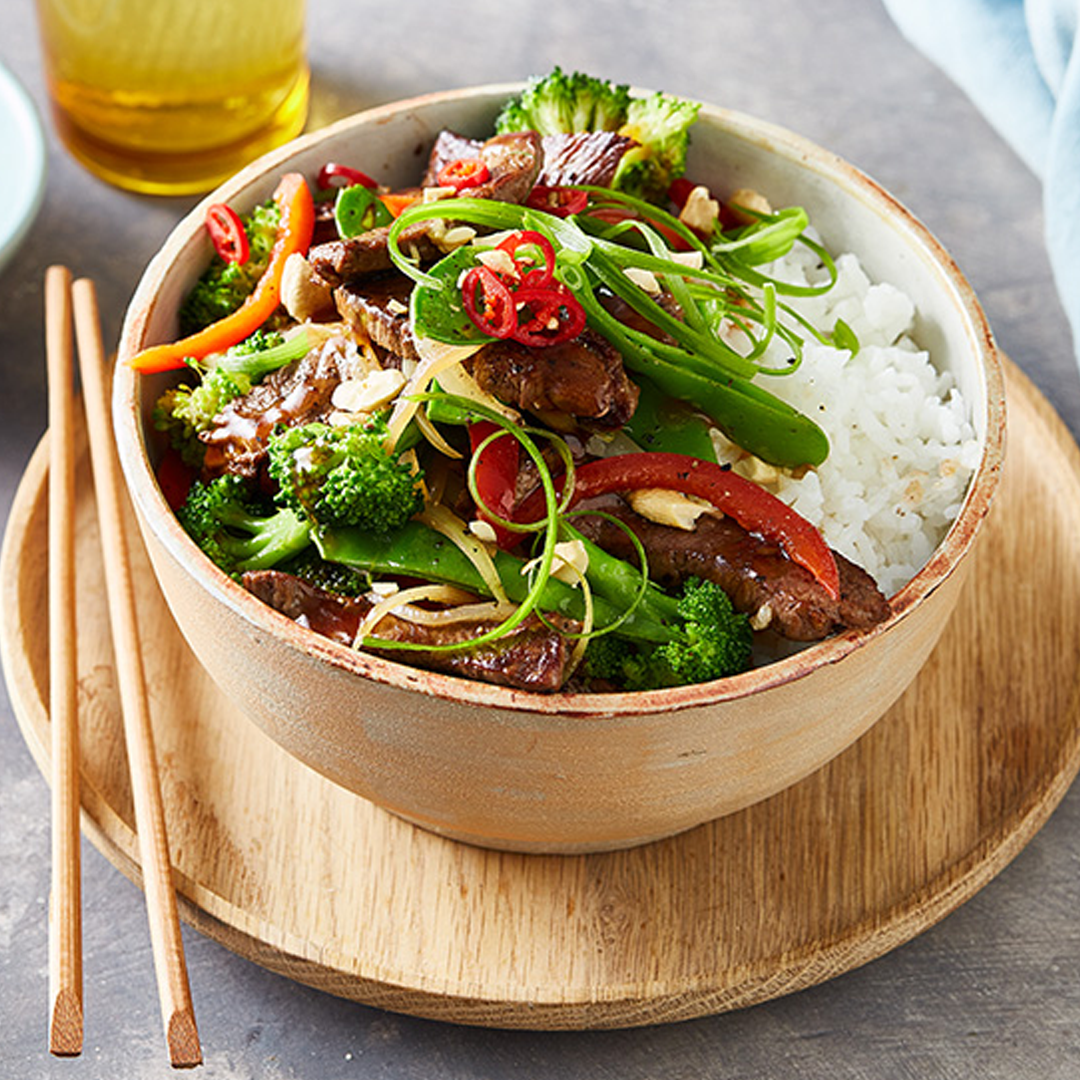 Steak and Cashew Stir Fry
1 serving of Truly Simple® Sirloin Steak Tips
1/2 tbsp. vegetable oil
1/4 cup pre-sliced onion
1 garlic clove
1/4 cup snow peas
1/4 cup pre-trimmed broccoli florets
2 tbsp. oyster sauce
1 tbsp. plum sauce or sweet chili sauce
1/4 cup roasted cashews, roughly chopped
Steamed jasmine rice
20 Min Cook Time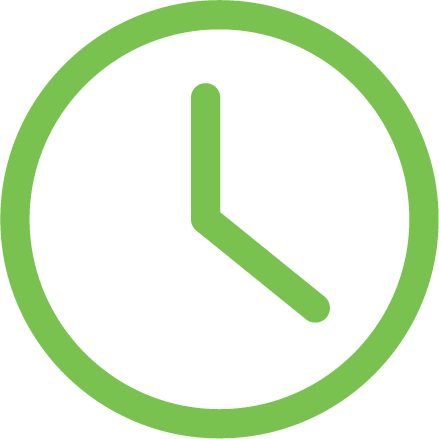 Directions
Heat oil in a large non-stick frying pan or wok over high heat. Stir-fry beef for 1-2 minutes or until well browned. Set aside on a plate loosely covered with foil.
Add onion and garlic and stir-fry for 1 minute. Add remaining vegetables and stir-fry for 2-3 minutes. Add sauces and stir.
Return beef and any juices to pan and toss to warm through. Sprinkle with nuts and toss to combine. Serve beef stir-fry with rice.