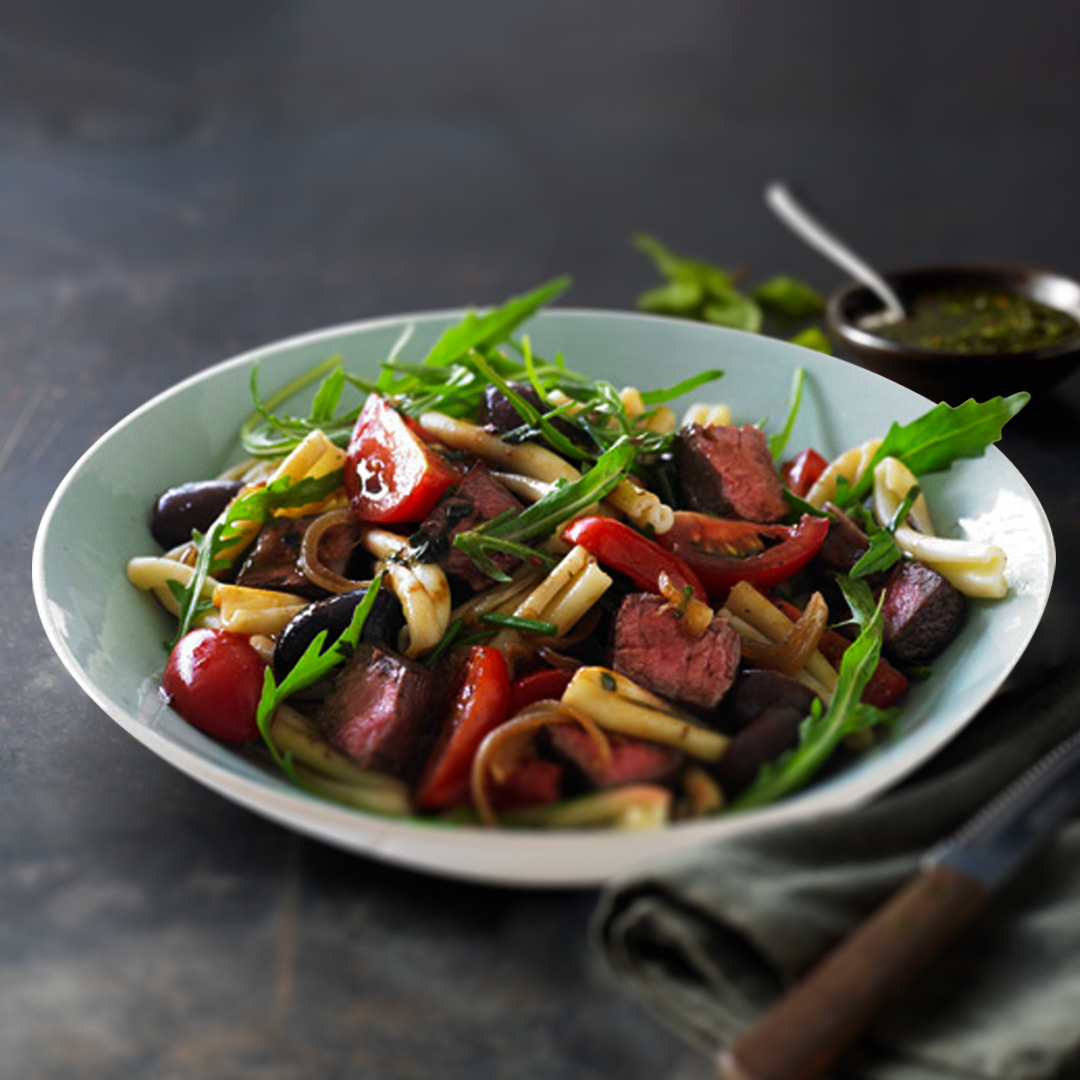 Sirloin and Pasta Salad
1 Serving Truly Simple® Sirloin Steaks
3/4 cup farfalle/bowtie pasta, cooked
1/2 cup cherry tomatoes, cut in half
1/4 cup small black olives
1/4 cup fresh mozzarella balls, cut in half
1/2 cup pre-bagged spinach
2 tbsp olive oil
1 tbsp red wine vinegar
Freshly ground salt and pepper
20 Min Cook Time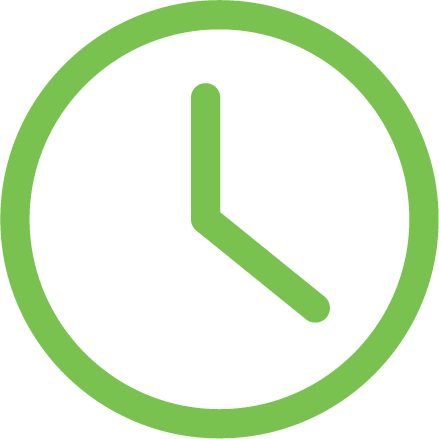 Directions
Cook the pasta according to the directions on the package. While the pasta cooks, brush steaks lightly with oil.
Barbecue, grill or pan-fry the steaks on medium-high until done to your liking. Remove from heat and rest the steaks for 2–4 minutes.
While the steaks cook/rest, then toss tomatoes, mozzarella, spinach, red wine vinegar, salt and pepper.
Slice the steaks thinly and top the pasta salad.