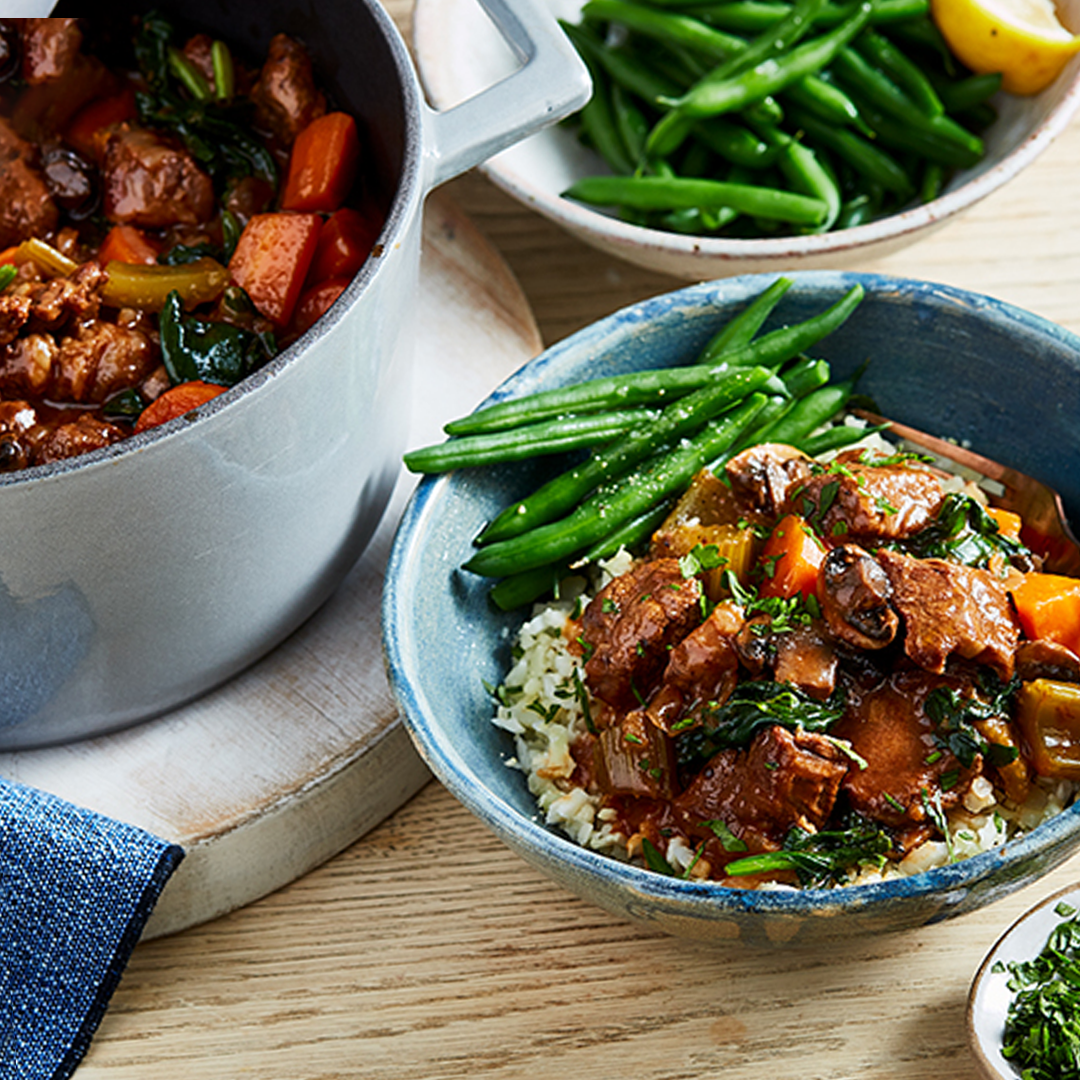 One Pot Braised Beef
1 serving of Truly Simple® Sirloin Steak Tips
1/2 tbsp. flour
1/2 tbsp. olive oil
1/4 cup red onion, pre-sliced
1 celery stalk, roughly chopped
1 carrot, peeled, roughly chopped
2 tbsp. balsamic vinegar
2 tbsp. tomato paste
1 tbsp. brown sugar
1/2 cup beef stock
1/4 cup pre-sliced brown mushrooms
1/4 cup spinach
90 Min Cook Time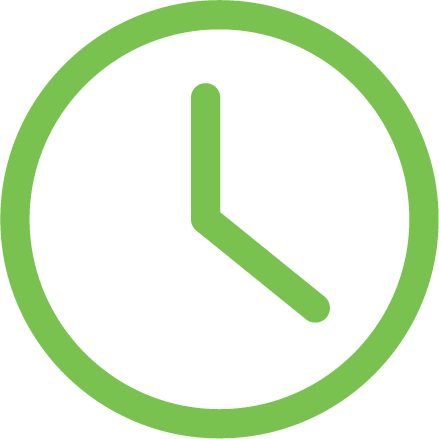 Directions
Toss the beef tips in flour. Heat half the oil in a large casserole dish over medium-high heat. Add beef and cook for 3-4 minutes or until lightly browned, respraying the pan with oil, as necessary. Set cooked beef aside on a large plate.
Add onions, celery and carrots. Cook for 3-4 minutes then return beef to pan with vinegar, tomato paste, sugar and stock. Stir well, bring to the boil, reduce heat to low and cover. Simmer gently for 1 -1 ½ hours, adding mushrooms for final 30 minutes of cooking time. Remove from heat, season and stir in spinach.
Serve with cauliflower or brown rice.