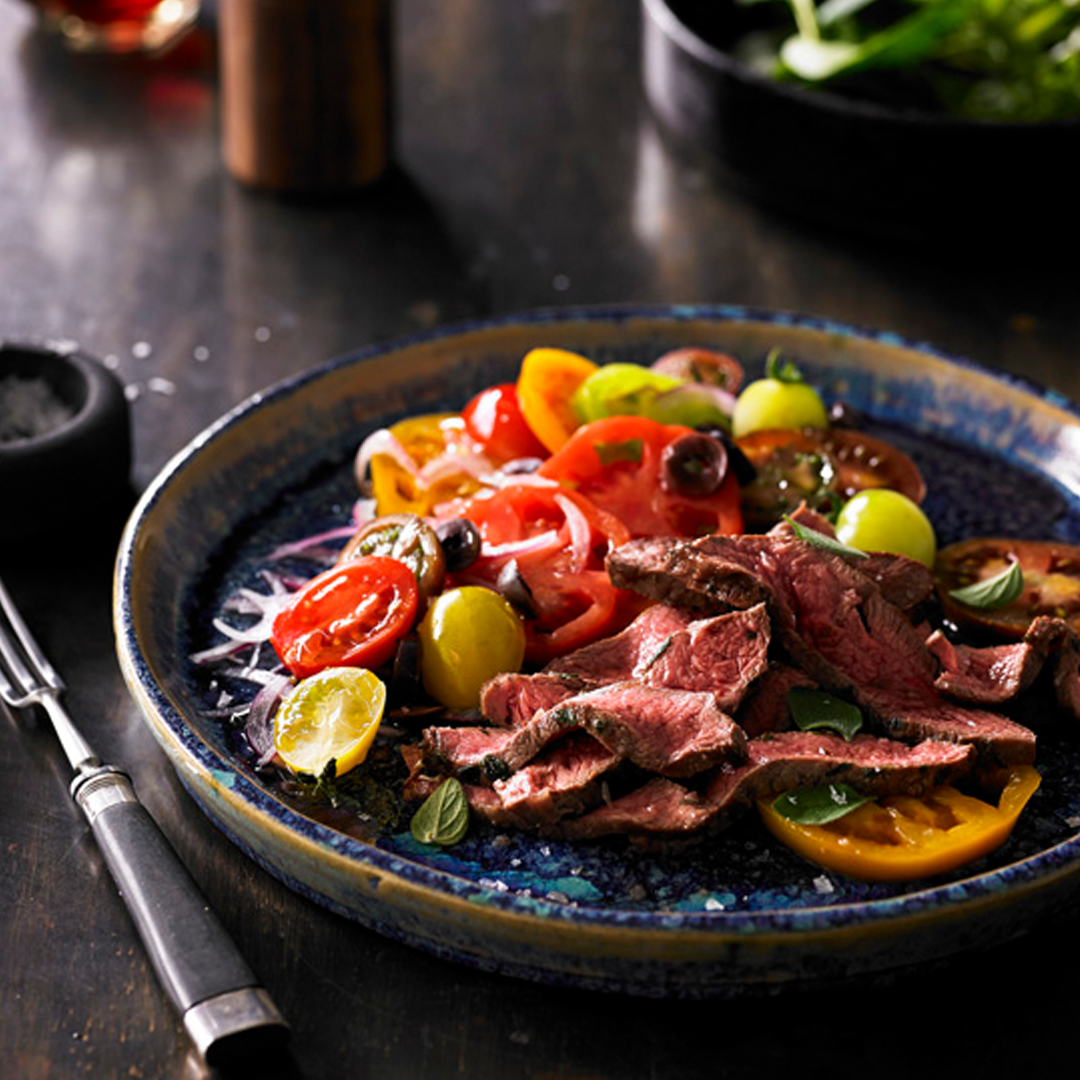 Flat Iron Steak, Tomato, and Olive Salad
1 serving of Truly Simple® Flat Iron Steak
1 clove garlic, chopped
1/2 tbsp. chopped oregano leaves
1 tbsp. olive oil
1/2 cup cherry tomatoes
1/4 cup pre-sliced and pitted Kalamata olives
1/4 cup pre-diced red onion
1 tsp. red wine vinegar
30 Min Cook Time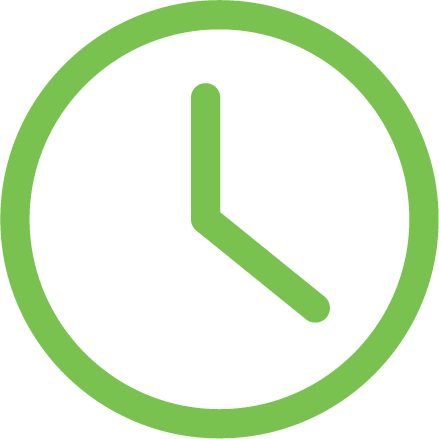 Directions
Marinate the steaks in garlic, oregano and ½ of the oil. Refrigerate for 30 mins or up to overnight.
Preheat grill or grill-pan over a moderately high heat. Season the steaks with salt and pepper and grill for 3-4 minutes on each side or until cooked to your liking. Place on a plate and loosely cover with foil. Allow to rest for 5 minutes.
Meanwhile, make the salad by mixing the remaining olive oil with the rest of ingredients. Slice the steaks thinly and serve over top of the tomato salad.